Max protection combined with optimal use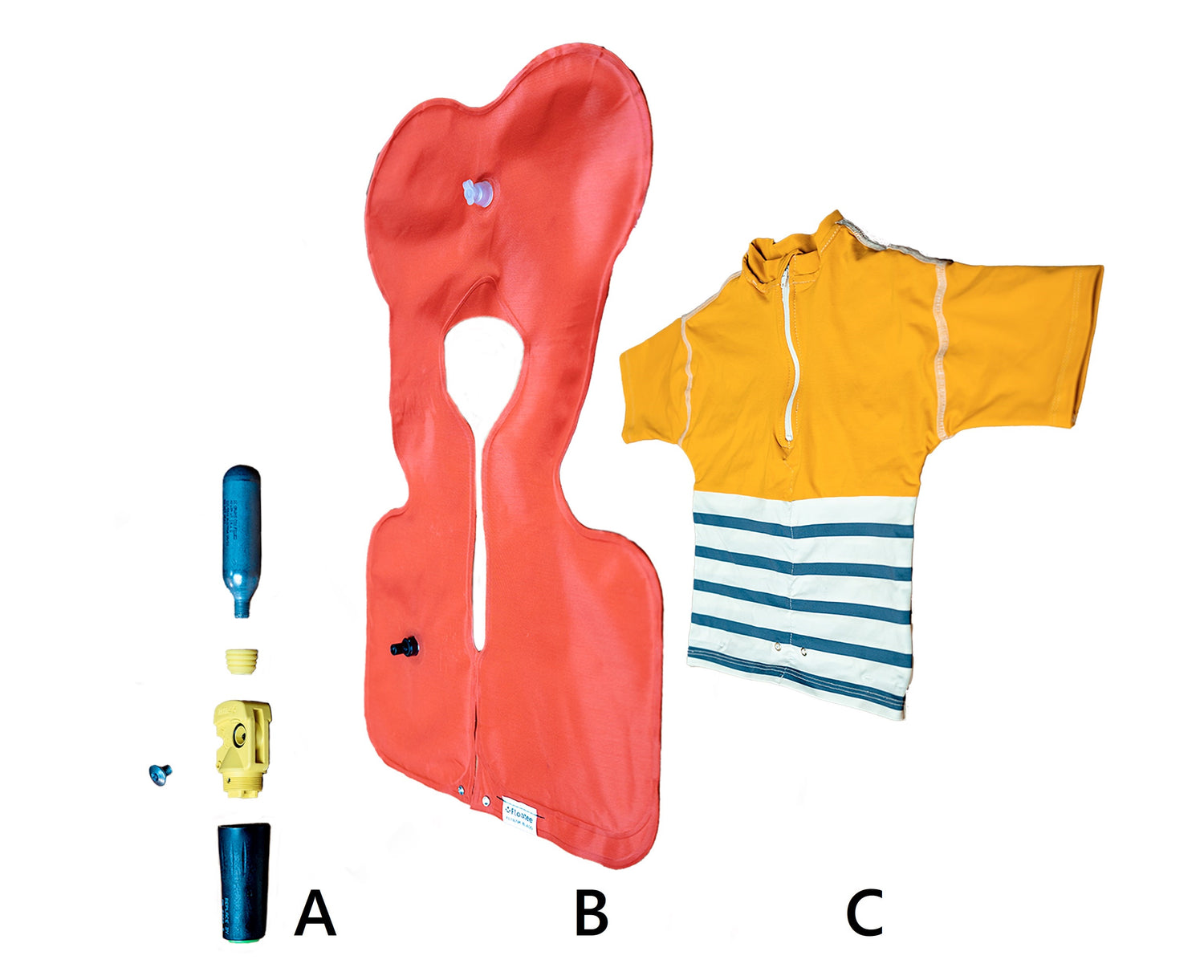 The anti-drowning T-shirt is made of:
A. Automatic inflator system
B. Inflatable life jacket
C. Anti-UV T-shirt
→
A + B = The life jacket part
C = The T-shirt part
A T-shirt that is good-looking, comfortable, protects skin and, most of all, contains vital protection!
Anti-UV

To thoroughly protect the skin from the Sun, the T-shirt is UPF50+ anti-UV certified

OEKO-TEX fabric

To protect the skin from harmful substances, the fabric we use is standard 100 OEKO-TEX certified

Patented

A one-of-a-kind design to wear the T-shirt from morning till night, all while being protected without being bothered by it
With the best-performing integrated life jacket on the market!
Automatic inflation

Turns into a life jacket in less than 3 seconds if it lands in water, thanks to the most reliable inflator on the market

Turns the child around

The life jacket turns the child wearing it around, ensuring safety, maintaining airways outside the water, no matter how it fell in

European certification

Following the ISO 12402 life jacket standard
An essential and responsible product, throughout its entire lifecycle
Made in France

Designed and put together in the South of France, with French fabric, the anti-drowning T-shirt is certified "Made in France".

Reusable

Not only is the life jacket rechargeable after it has been inflated, but it's also one size fits all, so it can be kept as your child grows.

Second life

When your child grows, you can send us the T-shirt part back in exchange for a gift card. We then refurbish it and sell it second hand.
The anti-drowning T-shirt in action
Discover our products for children