Governing principles of our production: as local and eco-friendly as possible
The anti-drowning T-shirt has been designed as an answer to the desperate need of children's safety systems in the face of drowning risks, all while integrating economical and ecological solutions, to reduce its environmental impact during its lifecycle.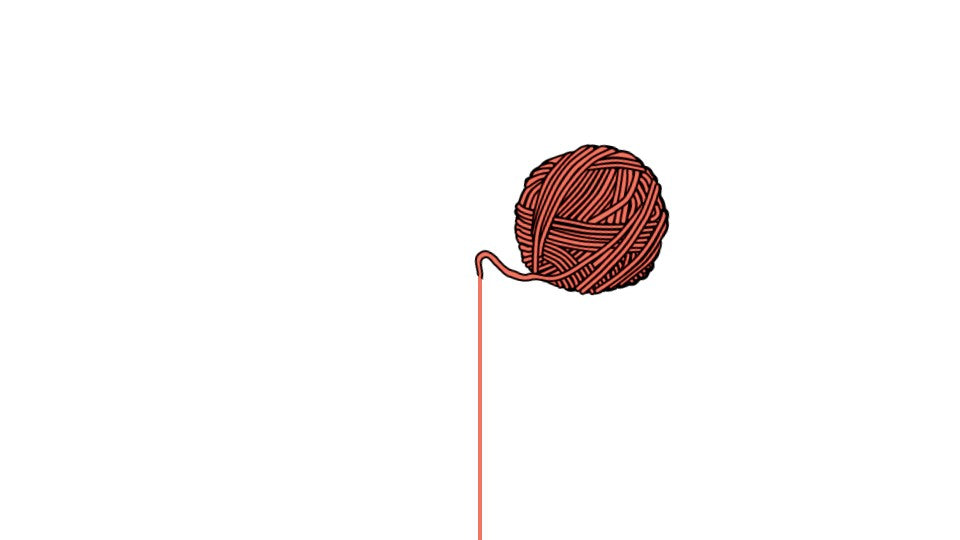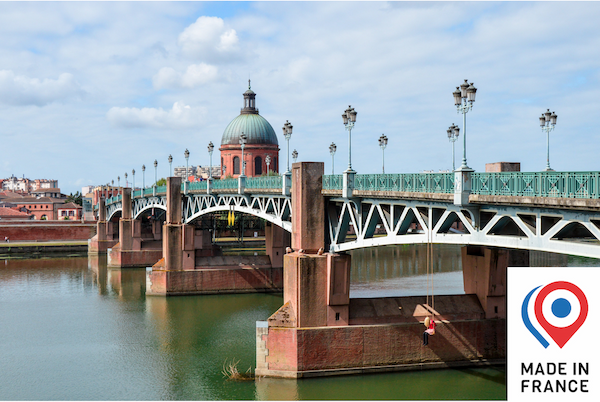 MADE IN FRANCE
Designed and put together in the South of France, the anti-drowning T-shirt has earned the "Made in France" label from customs.
The T-shirt part is made from 100% French fabric, that is anti-UV UPF50+ and OEKO-TEX certified.
The inflatable life jacket is also made in France.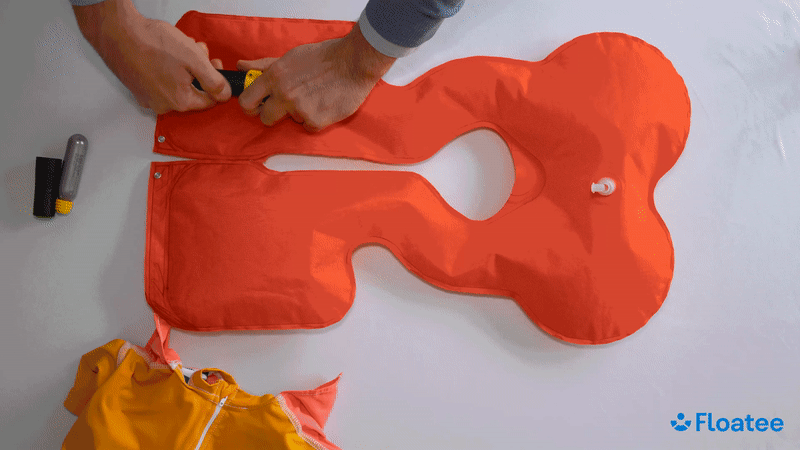 A REUSABLE AND EASILY RECHARGEABLE INFLATION SYSTEM
After inflation of the anti-drowning T-shirt in water, the inflator system is completely reusable.
All you need to do is replace the gas capsule and soluble detector, provided in the recharge.
Order the recharge

A SINGLE LIFE JACKET FROM AGES 1 TO 6 YEARS, EASILY SEPARABLE FROM THE T-SHIRT
The life jacket part of the anti-drowning T-shirt has been designed to be kept all along your child's growth, from ages of 1 to 6 years.
Only the anti-UV T-shirt must be changed when your child grows!
The life jacket, easily dissociable from the T-shirt, allows the T-shirt to be machine washed. So, one life jacket can be used with different coloured T-shirts throughout the week.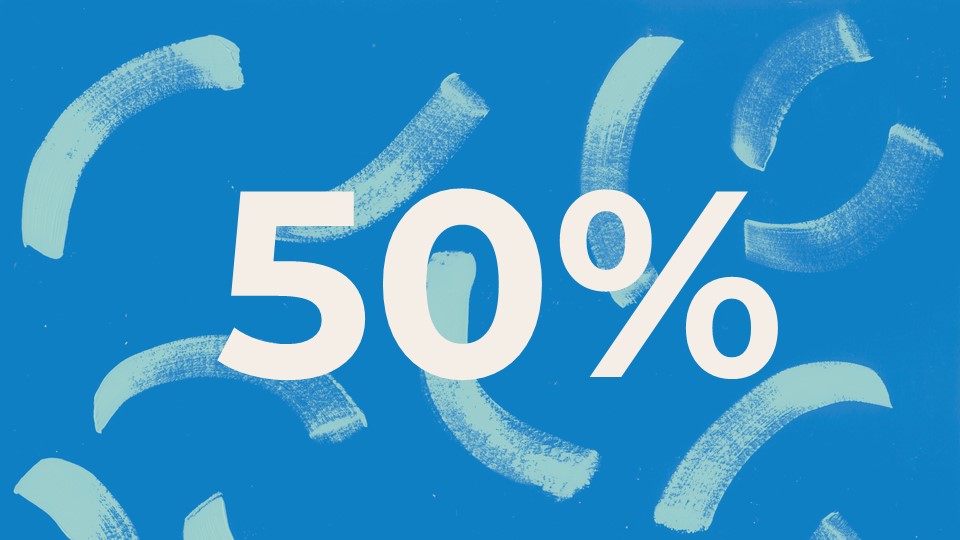 50% OF THE ANTI-DROWNING T-SHIRTS' CARBON FOOTPRINT IS PREVENTED THANKS TO THE LIFE JACKET THAT IS KEPT DURING YOUR CHILDREN'S GROWTH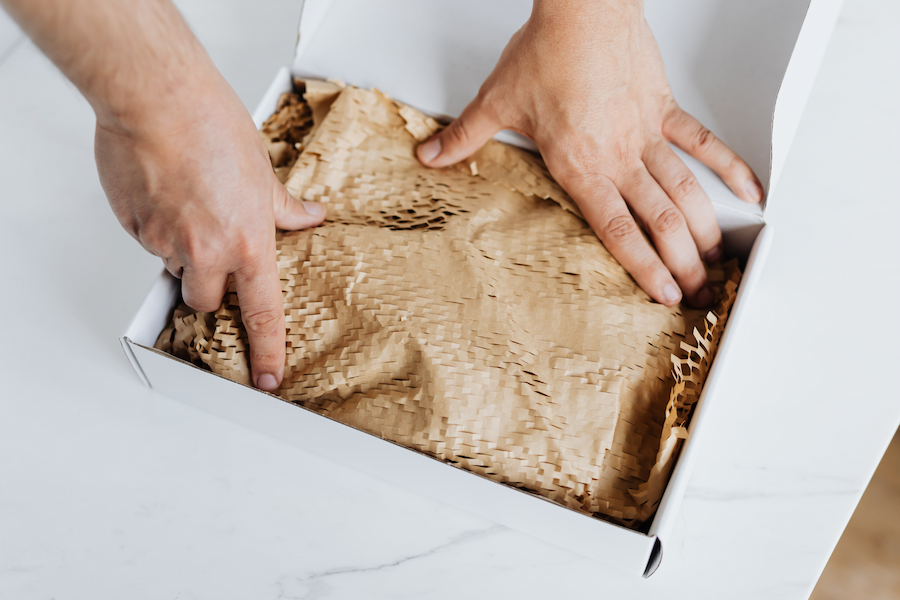 GIVE YOUR ANTI-UV T-SHIRT A SECOND LIFE!
Has your child grown, and its T-shirt already doesn't fit? Keep the life jacket and only send us back the T-shirt part: we will refurbish it before selling it second hand.
We will reward you with a gift card, with a value proportional to the T-shirt's condition!
Discover our products for children